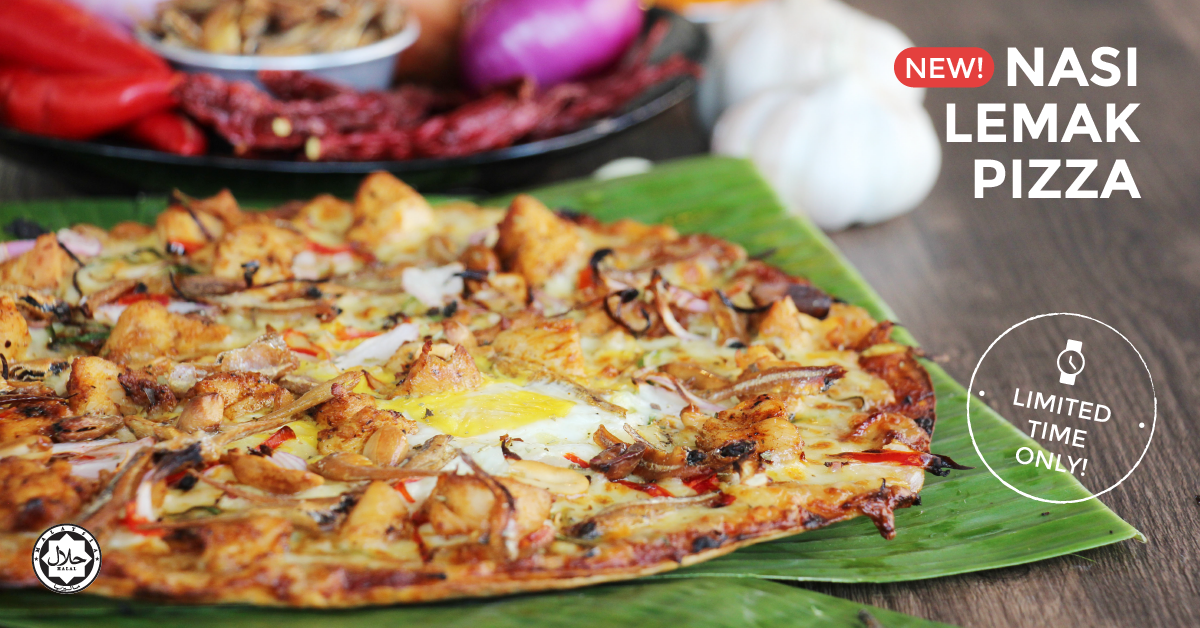 Warning: nasi lemak + pizza = love!
[ Epic Pizza Deal: Two (2) 'Flying' Pizza for RM29.80 nett only! ]

We are bringing back Nasi Lemak Pizza for the Hari Raya festive. We are combining two of the most loved dishes in this part of the world into one delectable pizza! Our Nasi Lemak Pizza is an amazing pizza which is spicy and savoury at the same time, and it features spiced grilled chicken, a sunny-side up egg, crunchy oven-baked anchovies and peanuts, real mozzarella cheese along with sliced onions, red chilies, cucumber and of course, our naughty version of the well-loved Malaysian Sambal.

What are you waiting for? The Nasi Lemak Pizza will only be around for one month. Try it before they're gone.

[ How do you find the Epic Pizza Deal? ]