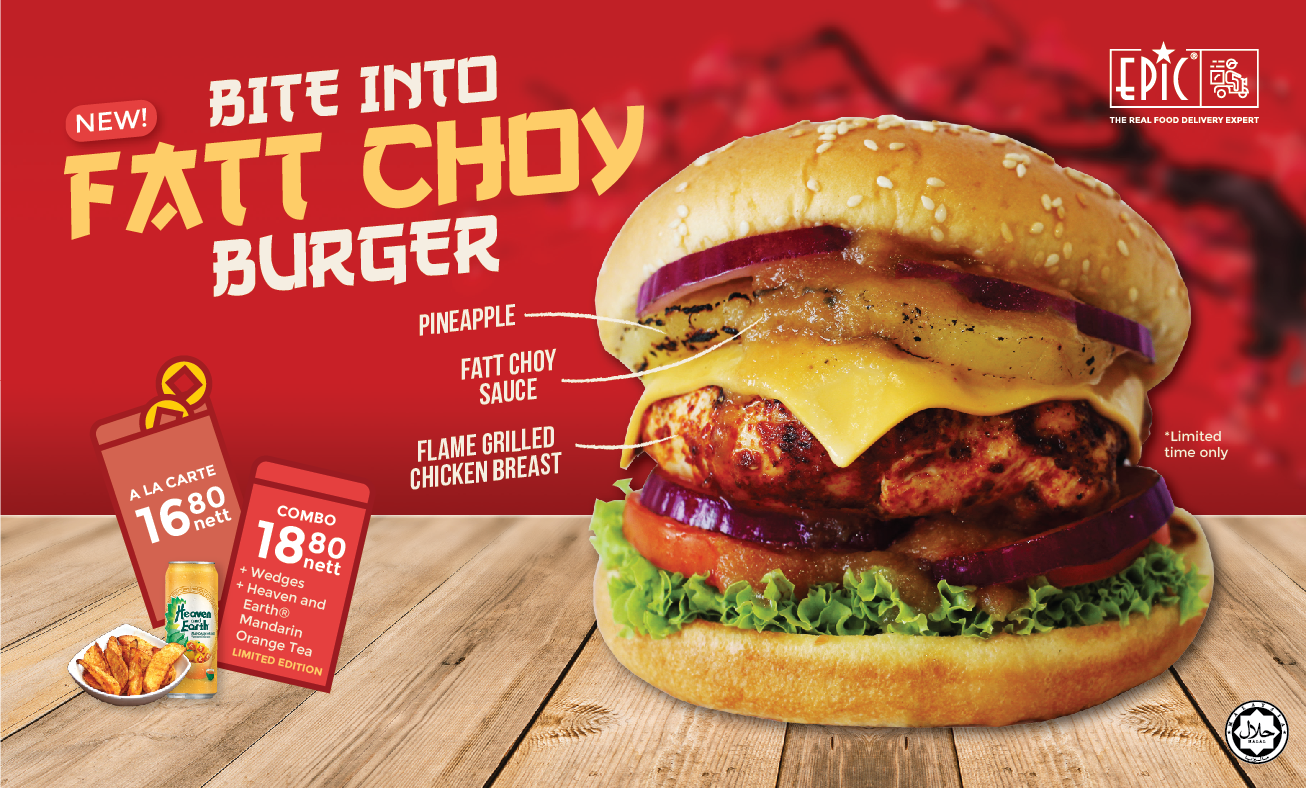 bite into fatt choy burger!!
Limited Time Only!

Say hello to our latest Fatt Choy Burger!

In conjunction with the coming Chinese New Year celebration, we are introducing the Fatt Choy Burger. The Fatt Choy Burger is a savoury, sweet burger with fire grilled chicken, red onions, green lettuce, tomatoes, cheddar cheese and our made-from-scratch EPiC Pineapple sauce. The use of fresh greens symbolises a new start and greater vitality, while the pineapple or 'Ong Lai' in Hokkien used in our Fatt Choy Sauce represents greater prosperity and wealth. It is our wish that everyone will have a healthy, prosperous year ahead!

So hurry and get your Fatt Choy Burger today! Oh, what's better than a Fatt Choy Burger? A Fatt Choy Combo of course. It comes with the burger, our spiced baked wedges and Mandarin Orange Tea, all for only RM18.80.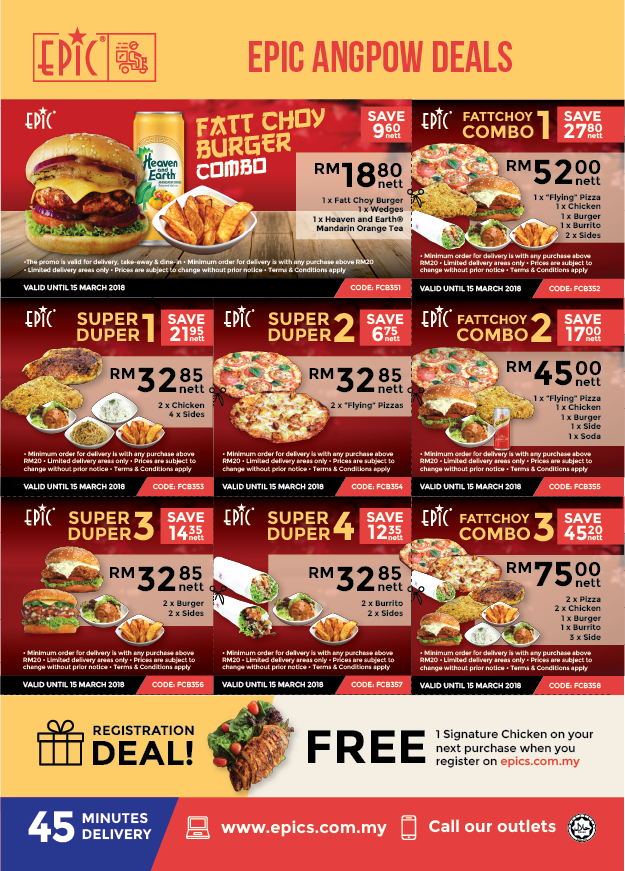 epic angpow deals!!
Limited Time Only!

Look out for our EPiC Ang Pow which offers a variety of combos with greater values and savings.

Oh, and there is FREE chicken on your next purchase when you register now!

Hurry, it's available for a limited only!