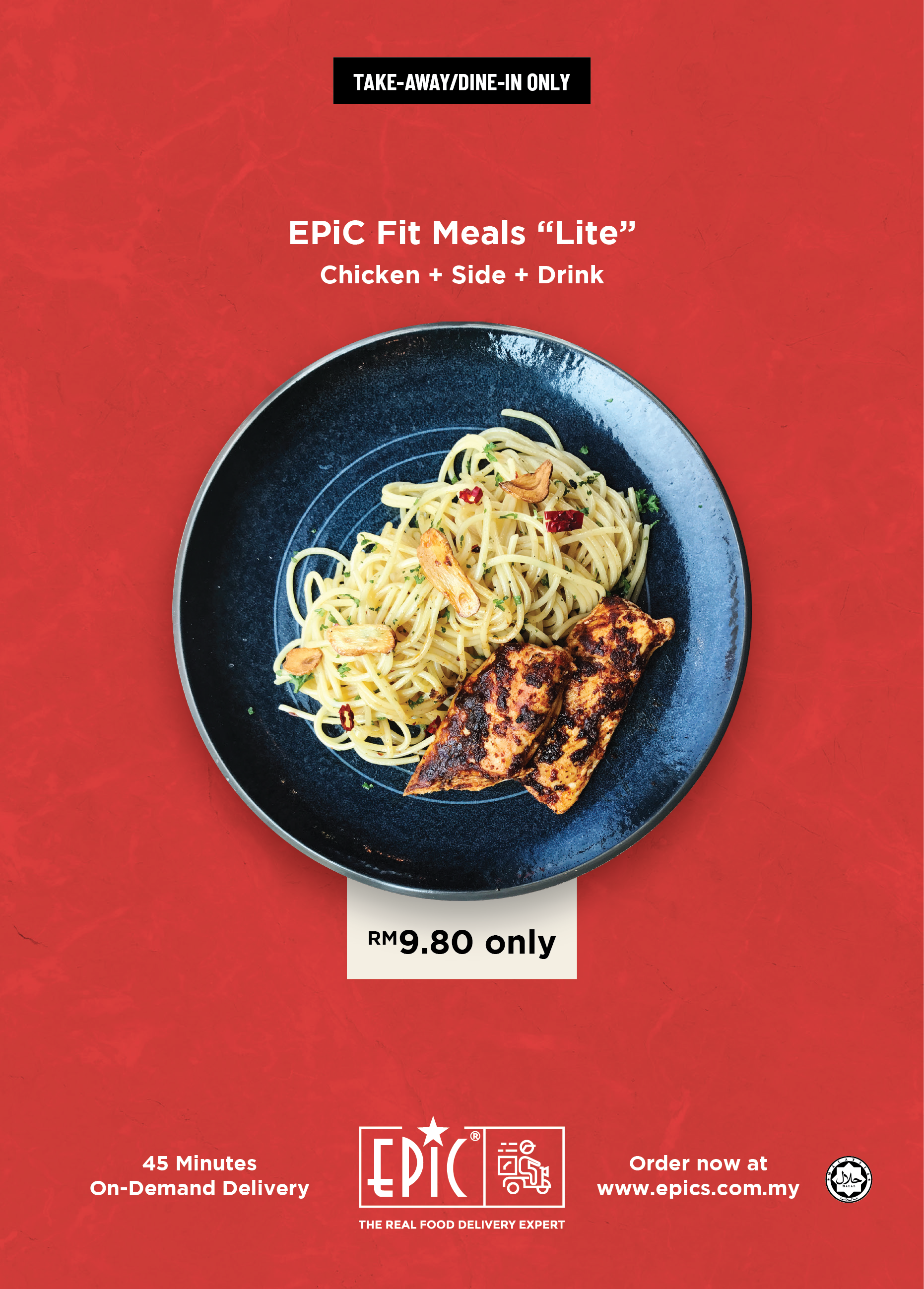 Say hello to our all-new efm 'lite'
Look, people. RM9.80 deal is back!!

We are introducing an all-new value deal, the EPiC Fit Meals Lite for walk-in/takeaway customers. You get to choose a good protein, pair it up with one of our made-from-scratch sauce, one sides and completing it with a beverage at a mind-boggling, wallet-friendly price of RM9.80 only.

Wait no more! Walk into any of our store and enjoy the Epic As Usual meals now!