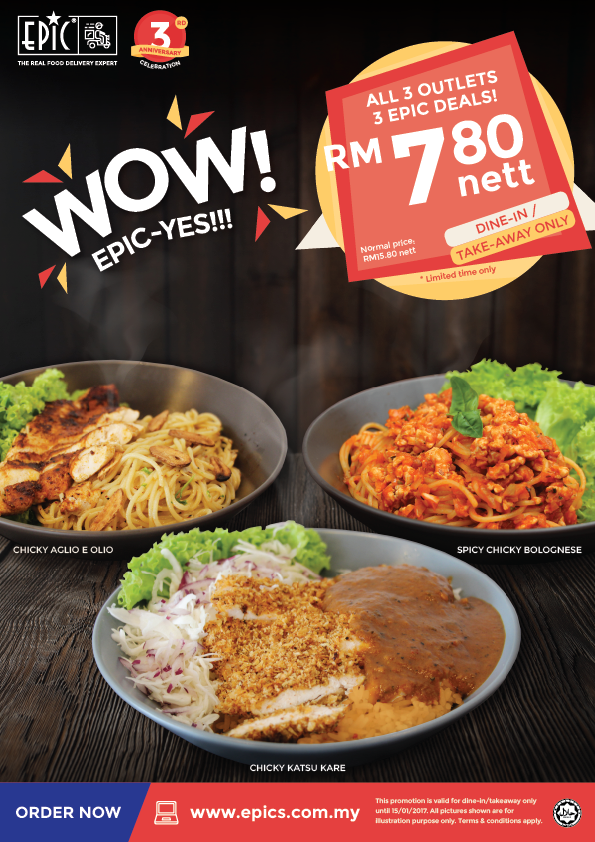 introducing the epic-yes! meals @ rm7.80 only!
aVAILABLE FOR DINE-IN/ TAKE-AWAY AT ALL THREE (3) OUTLETS.

We've been inundated by numerous requests by our loyal customers for our EPiC-Yes! Meals.

We share your enthusiasm and it's an EPiC-Yes!, we have decided to extend our awesomest and threesomest…. EPiC-YES! Meals.

From 15/01/2018 to 28/02/2018, we are offering any one of these THREE (3), the Chicky Aglio e Olio, Spicy Chicky Bolognese and Chicky Katsu Kare at a mouth-watering, mind-boggling and wallet-friendly price of RM7.80* only.

Don't say no Money. Grab it while you can!