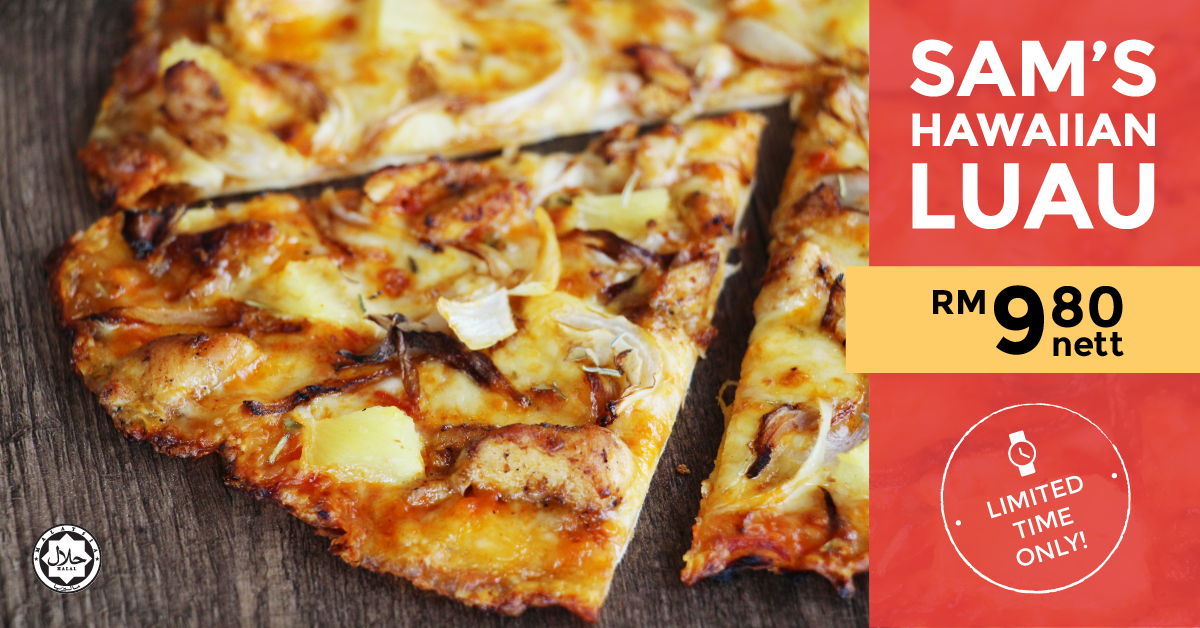 Sam Panopolous' day
[ Sam's Haiwaiian Pizza @ RM9.80 nett only! ]

Sam Panopolous has passed away at the age of 83 on last Thursday. He was the man largely credited for the creation of the Hawaiian Pizza. Panopolous' creation of the tropical-flavoured pizza, was highly controversial at the beginning, but it would go on to become one of the most loved pizzas in the planet. He didn't understand the controversies surrounding the addition of pineapple to pizza, which he thought gave the dish a "refreshing" bite. Panopoulos' obituary describes him as "unforgettable personality" whose "candid and frank sense of humour, his booming laugh and blunt honesty will be missed by his family, friends, former employees and customers".

At EPiC, we named our Hawaiian pizza, the Sam's Hawaiian Luau as a tribute to his ingenuity and contribution. It is also one of our best-selling pizzas, much loved by our customers. For a limited time only, we are offering our Sam's Hawaiian Luau at RM9.80 in memory of the man who gave us the Hawaiian Pizza.

This offer applies for delivery, dine-in and takeaway. The offer ends at 19th June 2017.